The following is undertaken for typically multiple technology models:
Technology Delivery and Installation Assessment
OEM Specification Site Compliance Analysis 
Constraints and interface mapping 
Site Access Plans
Assembly/Storage/Turning Areas Design

Site and Access Roads (approximate geometry)

Foundation Dimensions (estimate)
Electrical/Telecommunications Cable Routes
Electrical substation & SLDs
HV power lines
2D Plans for further use in permitting process
Limited existing/proposed ground levels e.g. WTG 
FR Statement: Our WTG and Solar experts have extensive experience in layout designs for all major WTG and PV technology suppliers to ensure optimised, low-risk site layouts for planning purposes.
Depending on the market permit designs require 1) limited engineering detail or 2) significant engineering detail 
1) limited engineering permit design: see concept designs
2) detailed engineering permit design: as per concept designs plus
Site Investigations reports
Foundation Designs and Reports
Road designs plans, sections and reports
Electrical designs plans, sections and reports
All supporting documentation to validate permit application
FR Statement:  In certain markets, due to permitting legislation constraints, there is very limited room for post permit changes to engineering. Therefore in order to avoid replacement building permits designs need to be right first time. Fortes in-house experts and partners ensure that best in class design deliverables are provided at permit stage to minimise permit change risks to our clients.
| Wind Farm Name | Client's Name | MW | WTGs | OEM | WF Phase | Service Type | Country | Continent | SC Year | COD Year |
| --- | --- | --- | --- | --- | --- | --- | --- | --- | --- | --- |
| Forestel | Ventelys | 27 | 12 | Vestas | A | DES | FRA | EUROPE | 2021 | 2023+ |
| Corbillon | Ventelys | 23 | 9 | SG | A | DES | FRA | EUROPE | 2020 | TBC |
| Moulinet | Ventelys | 78 | 13 | VAR | A | DES | FRA | EUROPE | 2020 | TBC |
| Huchelie | Ventelys | 48 | 8 | SG | A | DES | FRA | EUROPE | 2020 | TBC |
| Fache | Ventelys | 168 | 30 | Vestas | A | DES | FRA | EUROPE | 2020 | TBC |
| Poirier Extension | Ventelys | 14 | 4 | Vestas | A | DES | FRA | EUROPE | 2019 | 2022 |
| Prieure | Ventelys | 40 | 10 | Vestas | A | DES | FRA | EUROPE | 2019 | 2022 |
| Cassigny | Total Quadran | 26 | 13 | Enercon | A | DES | FRA | EUROPE | 2020 | 2022 |
| Forestal | Ventelys | 35 | 14 | SG | A | DES | FRA | EUROPE | 2019 | 2022 |
| Poirier | Ventelys | 35 | 10 | Vestas | A | DES | FRA | EUROPE | 2019 | 2022 |
| Mont Jaillery | Ventelys | 110 | 19 | SG | A | DES | FRA | EUROPE | 2019 | 2022 |
Ventelys WFs (DES-A) - France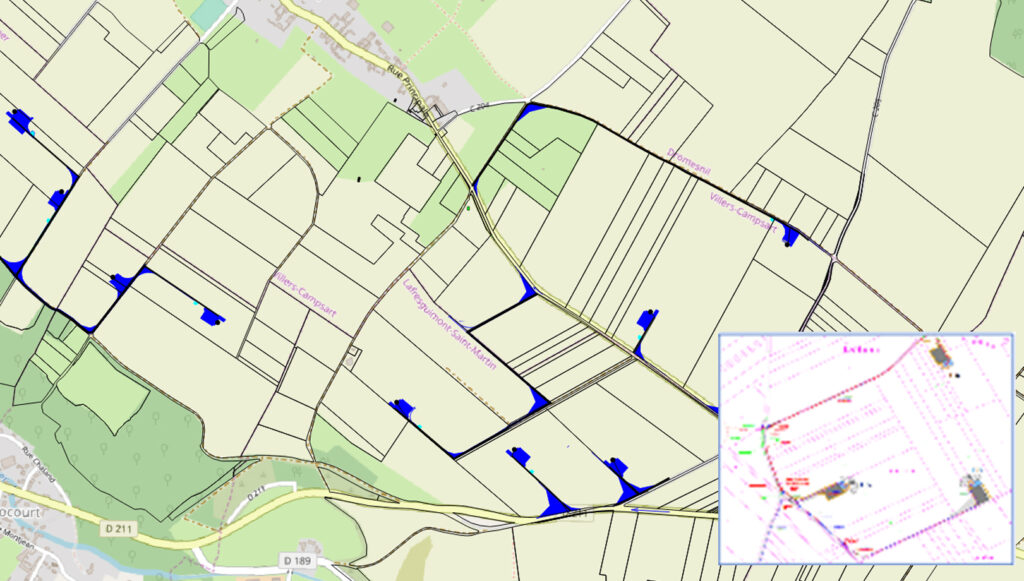 | | |
| --- | --- |
| Location | Various locations, France |
| Developer | Ventelys |
| Technology | Vestas V126, V150, Siemens Gamesa SG114, SG170 |
| Capacity / COD | 234 MW, 2022 |
| Role | Preliminary Road Design |
Preliminary design of roads and platforms
WTG logistics feasibility study
Technical assistance for the organization of the project
Platform, layout and land lease optimizations
Review of Roads and Platforms conditions and identify improvements
Different costs and solutions for roads and hardstands required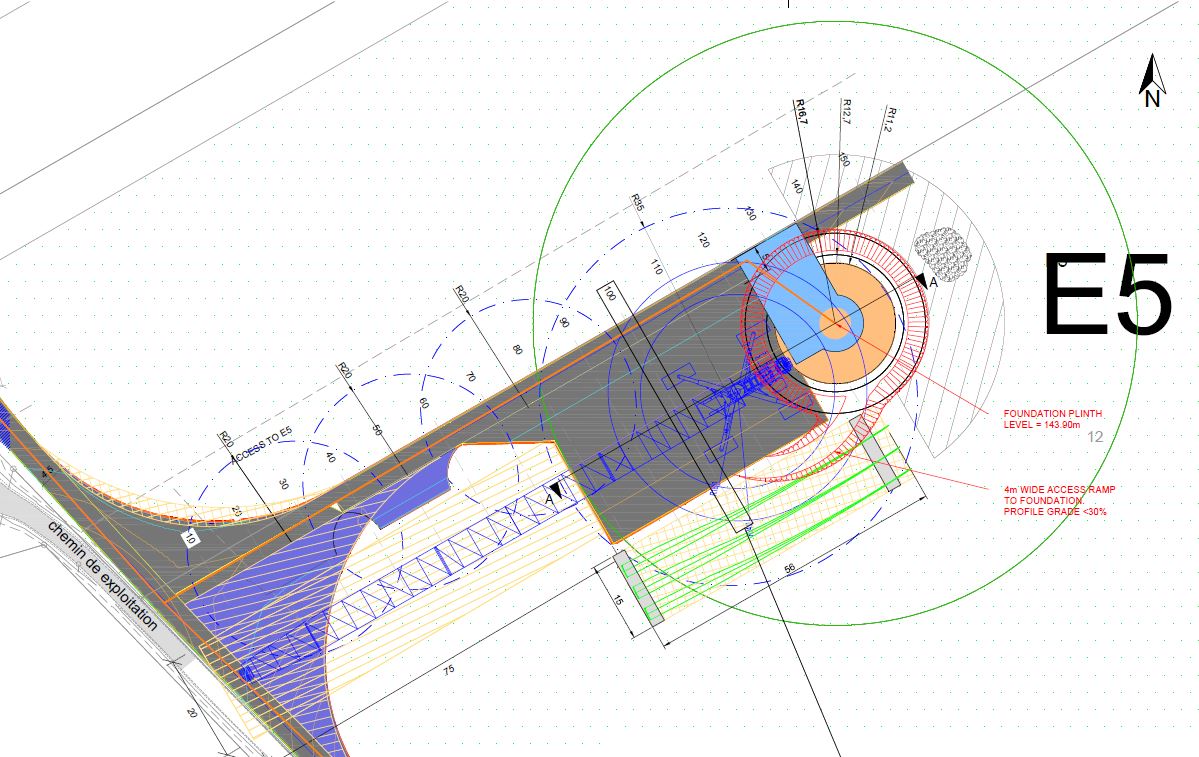 | | |
| --- | --- |
| Location | Pas de Calais, France |
| Developer | ERG Renew |
| Technology | 4  x Vestas V112 |
| Rated Power | 14 MW |
| Role | Project Management/ Engineering / Supervision |
Geotechnical Site Investigations (SI) Execution
Civil/Structural IFT and IFC Design Packages
Electrical IFT Design Package

Theparak 1,4 WFs (OE-C) – Thailand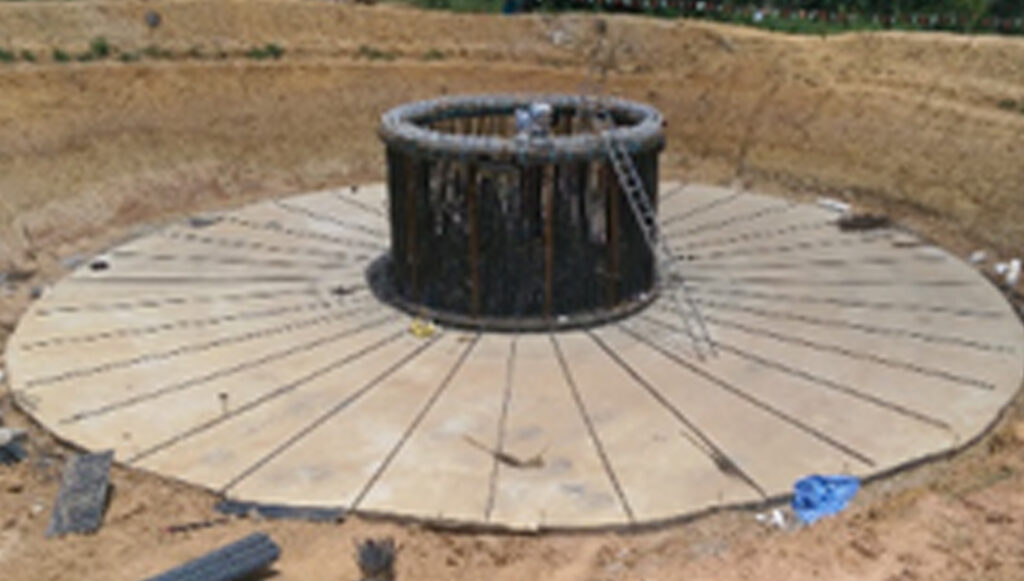 | | |
| --- | --- |
| Location | Nakhon Ratchasima, Thailand |
| Developer | Wind Energy Holdings |
| WTG Details | 60 x Vestas V136 WTGs, 157m HH |
| Capacity / COD | 180 MW |
| Role | Foundation Designer |
Foundation Design
Foundation Construction Supervision
Method Statement and Quality Documentation implementation
Drafting & obtaining Employer's approval  of Quality Management Plan

BVDR WFs (OE-D) – NL (36-41)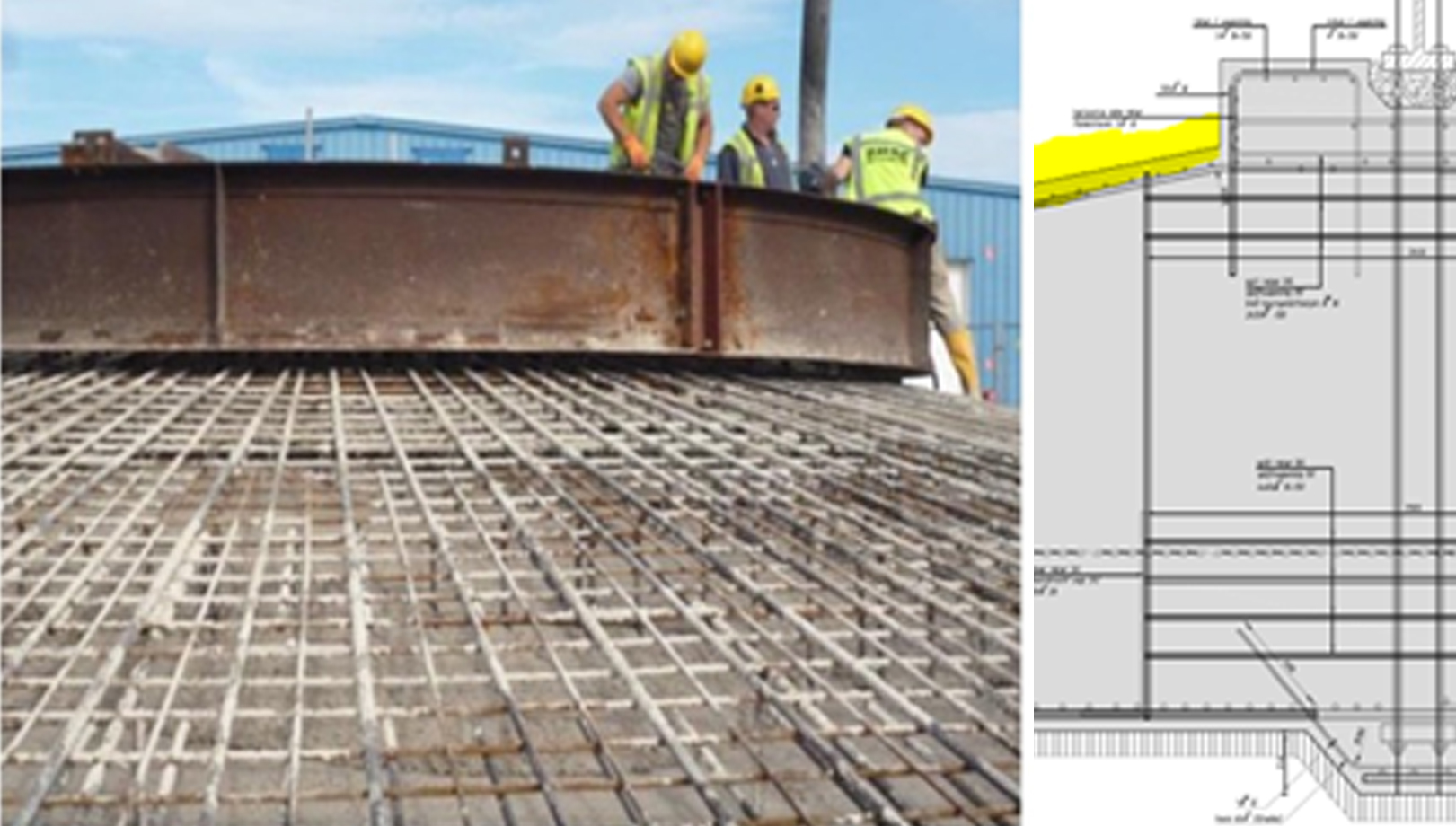 | | |
| --- | --- |
| Location | Noord Holland, The Netherlands |
| Developer | Eurus Energy Europe (EEE) |
| WTG Details | 13 x Vestas V90 2.0 / 2 * Enercon E70 |
| Capacity / COD | 33 MW |
| Role | Technical Due Diligence |
Evaluation of cracks and gaps in concrete in operational Wind Turbines
Gaps in Quality Control Documents provided by Contractor
Determining level of severity of damages in order to make warranty claim
Dealing with issues related to Contractor's Quality Management System