Offshore Wind Technical Advisory Services
Forte and IX Wind are in collaboration since 2012 working on renewable energy projects. Several wind and solar projects are completed in the framework of this collaboration in different regions of the globe.
At ForteIX our Offshore experts have extensive experience who are keen to take on your assignments and deliver best in class quality services.
Technical Due Diligence 

Financial Modelling 

Negotiations Support 

Lenders Engineer Services
Permitting Support 

Procurement Management 

Construction Management 

Asset Management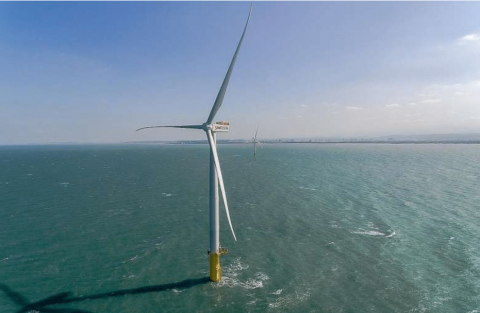 Developed HSE plans for the construction an operation in this complex environment.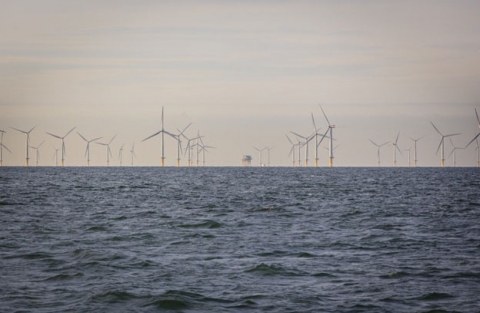 Due Diligence / Technical Advisor from Financial modelling to Project management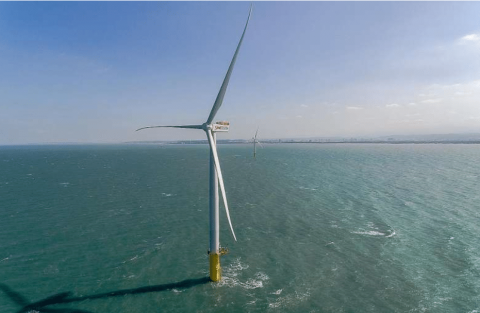 Technical/commercial Advisor from Turbine Procurement to Interface Matrix
Our Offshore Track Record
| wdt_ID | No | Wind Farm Name | Client | MW | Location | Service Description | SC Year |
| --- | --- | --- | --- | --- | --- | --- | --- |
| 1 | 1 | TPC II | Foxwell | 500 | Taiwan Street, Taiwan, | Owners Engineer | 2.030 |
| 2 | 2 | Windplan Blauw | Vattenfall | 250 | Flevoland, Netherlands | Technical Advisor | 2.023 |
| 3 | 3 | Dieppe - le Tréport | Engie / EDP | 496 | France | O&M Advisor | 2.021 |
| 4 | 4 | Iles d'Yeu/Noirmoutier | Engie / EDP | 496 | France | O&M Advisor | 2.021 |
| 5 | 5 | Formosa 1 OWE | Swancor | 130 | Miaoli, Taiwan | Technical Advisor1 | 2.016 |
| 6 | 6 | Veja Mate | Veja Mate | 402 | North Sea, Germany | Technical Advisor | 2.015 |
| 7 | 7 | Project 'Abrego | Undisclosed | 400 | English Channel, UK | Due Diligence | 2.015 |
| 8 | 8 | Offshore HV Station | Undisclosed | 300 | Chinese Sea, China | Design review | 2.014 |
| 9 | 9 | Undisclosed | Mitsubishi | 0 | North Sea, UK | Due Diligence | 2.014 |
| 10 | 10 | Sandbank OWF | SWM | 288 | North Sea, Germany | Due Diligence, TA | 2.014 |
| 11 | 11 | Offshore HV Station | Undisclosed | 300 | Chinese Sea, China | Design review | 2.013 |
| 12 | 12 | Dan Tysk OWF | SWM | 288 | North Sea, Germany | Due Diligence | 2.013 |
| 13 | 13 | Rødsand II | E-ON | 207 | Baltic Sea, Denmark | Quality audit | 2.013 |
| 14 | 14 | Gwynt y Môr | SWM3 | 576 | Irish Sea, UK | Due Diligence TA | 2.012 |
| 15 | 15 | OWEZ | Shell/Vattenfall | 108 | North Sea, Netherlands | Quality audit | 2.011 |
| 16 | 16 | Undisclosed | Hitachi | 100 | Japan | O&M Advisor | 2.011 |
| 17 | 17 | Borkum Riffgat OWF | Undisclosed | 108 | North Sea, Germany | Due Diligence | 2.010 |
| 18 | 18 | OWP GEOFREE | Undisclosed | 30 | Baltic sea, Germany | Due Diligence | 2.010 |
| 19 | 19 | OWP Meerwind Ost/Sud | Undisclosed | 288 | Baltic sea, Germany | Due Diligence | 2.007 |
| 20 | 20 | Globaltech 1 | Globaltech I | 400 | North Sea, Germany | O&M Concept | 2.008 |
| 21 | 21 | MEG-1 | MEG-1 | 400 | North Sea, Germany | O&M Concept | 2.008 |
| 22 | 22 | NSWP3 | Undisclosed | 960 | North Sea, Germany | Due Diligence | 2.010 |
| 23 | 23 | Arklow Bank | Airtricity / SSE | 25 | Irish Sea, Ireland | HSE Engineering | 2.008 |
| 24 | 24 | BARD 1 | Undisclosed | 400 | North Sea, Germany | Due Diligence | 2.008 |