After permits are attained, investors must take steps to realise their projects. Key aspects of Technical Due Diligence at this stage are:
Layout and Design Reviews
Site Surveys Review

Climatic Conditions Review
Cadastral Limitations Review
WTG Permitted Layout Review
PV Permitted Layout Review
BOP Design Review
Offsite Works Review
Forte Value: Our process combines detailed desk study and on-site review to ensure accuracy and completeness of the assessment.
Wind: Turbine Model
Wind: Transformer
Wind: MV/HV Main Components
Wind: SCADA Systems
Offshore Wind: Offshore Substations
Offshore Wind: Foundation Structures
Offshore Wind: Logistics
Solar PV: Modules, Inverters and Trackers
Forte Value: Our lead technology experts have over 20 years experience in wind and solar technology fields and are up-to-date with the latest technology advances and trends.
Resource / Energy Yield Assessments
Wind Site data: topography, roughness and forestry

Wind: Shear analysis, Wake losses, Secondary losses
Solar PV: topography, Albedo, Soiling, Temperature
Solar PV: Extreme Wind Loads, Erosion,
Storms, Degradation, Humidity
Wind/solar data, Long-term correction
Wind Uncertainties
PV Estimate Losses (Soiling, Mismatch, etc.)
Sensitivities for different scenarios (P50, P75, P90).
Feasibility of the net electrical energy
Forte Value: Our technical experts and partners specialise in the review and preparation of energy-yield assessments of Wind Farms and Solar PV Plants.
Land Lease and Cadastral Review
Plot mapping digitisation risk analysis
Gap Analysis of Land Lease Agreements
Technical Review of Land Lease Agreement
Temporary Works Requirements
Land Lease-Related Risks and Opportunities
Services interferences detailed review
Forte Value: One of the highest risks associated with a planned development is the obtainment of the required land parcels and the subsequent coordination of the access required to undertake the Works. Therefore, understanding the associated risks is essential when making investment decisions.
Technical review of proposed PCCs
Financial analysis/benchmarking of GCA fees
Gap-Analysis, of GCA/GCC documentation
Risk Assessment of proposed conditions
Grid Code compliance checks
Export Cable routes constraint mapping
HV equipment specification analysis
Programme feasibility TSO /Investors works
CAPEX stress testing, sensitivity analysis
Condition discharge strategy review
Forte Value
: Our team of grid connection experts have extensive experience in working with and for grid utilities and an in-depth understanding of the permitting and connection process, requirements, and risks.
Planning and Environmental Review
Risk Assessment of Permit/license decisions
Feasibility of condition compliance
Operational restrictions assessment
EGS best practice assessment
Health and Safety, security implications
Environmental Constraints, Risks
Aggregated Limitations assessment
Detailed CAPEX/OPEX implications assessment
Benchmarking versus international best practice
Forte Value: Our process combines detailed desk study and on-site review to ensure accuracy and completeness of the assessment.
Asset Management Contracts Review
Contracting Strategy assessment
WTG/BOP/TCM/Grid Legal Contracts Review
Scope of Supply versus Employers Requirements
Scheduled Works Review
Exclusions/Limitations Review
Contractor Obligations Review
Employer Obligations Review
Standard Service Pricing and Price Inflation
Payment Schedule Review
Forte Value
: Our expert team use their extensive asset management experience to conduct a gap analysis and benchmarking of proposed asset management contracts.
Existing support schemes overview/assessment
Obtained CFD/support contracts analysis
CFD/support scheme conditions risk assessment
Construction risk impact on support revenues
PPA Contracting Strategy assessment
PPA Offtake Obligations Review
PPA Generator Obligations Review
Forte Value: Our expert team conducts a thorough gap analysis on all tariff and PPA documents and works closely with investors so they are fully updated on project risks and financing impacts.
Topographical/physical constraints and Risks Analysis
Review of existing utilities infrastructure
Check for cadastral anomalies and risks
Land Use review
Cable route constructability and Risk Analysis Grid Connection Point assessment Analysis of possible access routes and strategies Access Road constrains and Risk Analysis
Forte Value
:
 Our expert engineering and construction professionals have the full-cycle knowledge of .wind and solar projects to undertake risk assessments of proposed plans in project documents versus actual site conditions.
Construction Contracts Review
Contracting Strategy Assessment
OEM Supply Agreement Review
Warranty Obligations
BOP Contract(s) Review
Construction Management Agreement Review
Grid Connection Agreement Review
Power Purchase Agreement Review
Contract Interface and Integration Analysis
Forte Value: Our background in project management and contract administration has driven our 'lessons learned' approach to contract documentation, with a focus on increasing deliverable quality, reducing risk, and closing interface gaps.  
Project Costs & Financial Model
Assess financial model/business case assumptions
Analyse production, availability, OPEX and forecast
Detailed BOP CapEx Review and stress testing
Detailed TSA CapEx Review and stress testing
Detailed Grid Connection Fees Review
Detailed Development and PM Fees Review
Detailed OPEX Forecasting review
Identify key risks, opportunities, and mitigations
Forte Value: Our local market knowledge, value engineering principles, and strong commercial experience are trusted to perform robust analysis on all CAPEX and OPEX reviews and formulation.
Interim Memos/Reports
Inventory Gap Analysis Report
Risk Assessment / Flag List
Land Lease Listing & Risk Report
Site Assessment Report
Scope Checklists & Summaries
Layouts and Drawings
CAPEX and OPEX Reports
Final TDD Report
Forte Value
: Our TDD team uses our in-house systems to conduct risk assessments per subject and trace their impact across the project to generate comprehensive and reliable reporting to guide investors project investment decisions.
| Wind Farm Name | Client's Name | MW | WTGs | OEM | WF Phase | Service Type | Country | Continent | SC Year | COD Year |
| --- | --- | --- | --- | --- | --- | --- | --- | --- | --- | --- |
| Piotrków Kujawski | ERG | 25 | 7 | Nordex | B | TDD | POL | EUROPE | 2020 | 2022 |
| Zophia | Siemens Gamesa | 750 | 150 | CONF | B | TDD | UKR | EUROPE | 2020 | 2022 |
| Sulmierzycze | OX2 | 20 | 9 | Vestas | B | TDD | POL | EUROPE | 2019 | 2022 |
| Grajewo | OX2 | 36 | 12 | Vestas | B | TDD | POL | EUROPE | 2019 | 2022 |
| Kalisz | OX2 | 8 | 4 | Vestas | B | TDD | POL | EUROPE | 2019 | 2022 |
| Krasnik | OX2 | 24 | 7 | Vestas | B | TDD | POL | EUROPE | 2019 | 2022 |
| Wysoka | OX2 | 49 | 12 | Nordex | B | TDD | POL | EUROPE | 2019 | 2022 |
| Juniwicze | OX2 | 45 | 15 | Nordex | B | TDD | POL | EUROPE | 2021 | 2022 |
| Superia 1 | IX Wind | 36 | 12 | Enercon | B | TDD | EST | EUROPE | 2015 | 2017 |
| Superia 2 | IX Wind | 36 | 12 | Enercon | B | TDD | EST | EUROPE | 2015 | 2017 |
| Substation Wksp | Siemens | 100 | 25 | Siemens | B | TDD | CHN | ASIA | 2015 | 2015 |
| Les Gourlus | Global Wind | 35 | 10 | Siemens | B | TDD | FRA | EUROPE | 2015 | 2016 |
| Sandbank | SWM | 288 | 80 | Siemens | B | TDD | GER | EUROPE | 2013 | 2015 |
| Dan Tysk | SWM | 288 | 80 | Siemens | B | TDD | GER | EUROPE | 2012 | 2014 |
Glogow WF (TDD-A) - Poland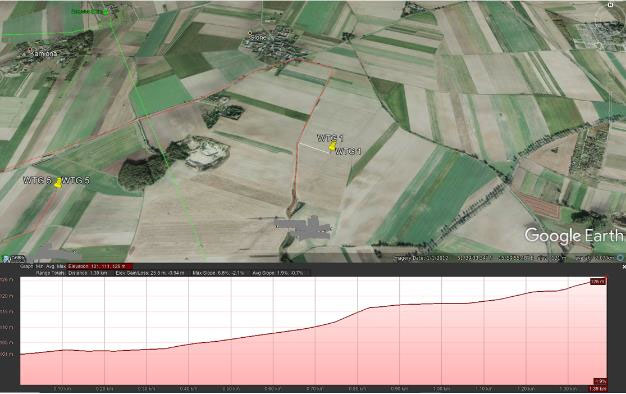 | | |
| --- | --- |
| Location | Żukowice district, South-East Poland |
| Developer | EDP Renewables |
| Technology | Supplier TBC – 5 WTG – 24 MW |
| EBOP/Grid | 110/30kV WF Sub – HV Line- DSO 110kV Substation |
| Status | Permit application in 2022 (to be confirmed) |
Development Review

Zoning Plans, Land lease Agreements, Environmental Impact

Technical Analysis and Feasibility

Route Survey and Access Risk Assessment
WTG Location Analysis and Micrositing
Preliminary BOP Design

Financial Feasibility

CAPEX cost estimates for proposed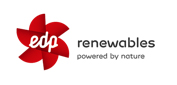 Piotrków Kujawski

WF (TDD-B) - Poland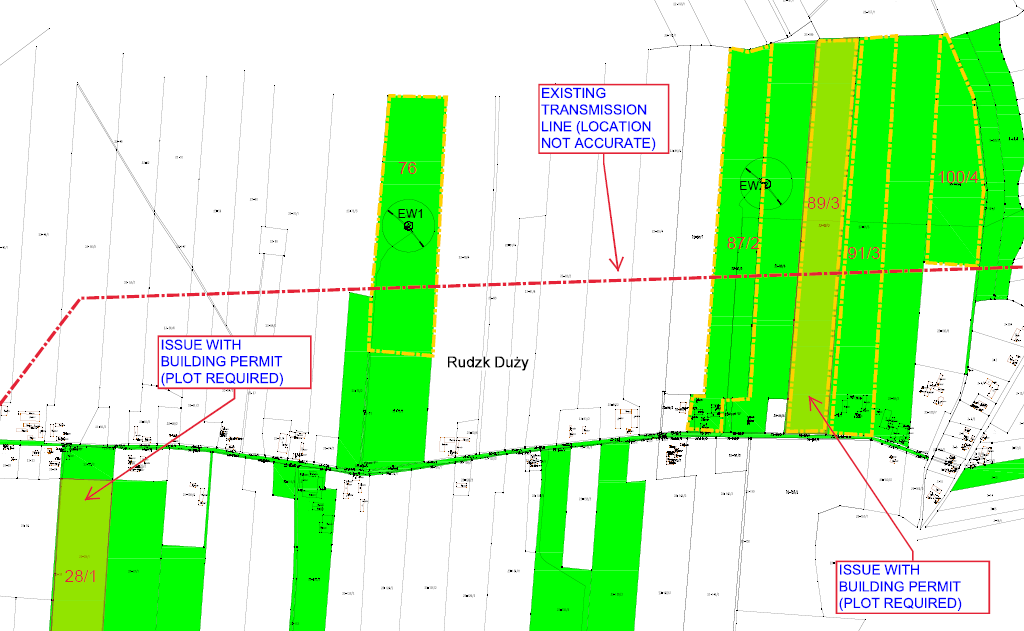 | | |
| --- | --- |
| Location | Kujawy – Pomerania voivodship, Northern Poland |
| Developer | ERG |
| Technology | Nordex– 7*N117 (x3.5MW) H120 – 25 MW |
| EBOP/Grid | 110/30kV WF Sub – 150m HV line – DSO 110kV Sub |
| Status | FID Achieved in November 2020, COD in May 2022 |
Development Review
Building Permits
Environment Decisions
Zoning Cadastral Check
Technical Analysis and Feasibility
Grid Connection Agreement Review
Financial Feasibility
Capex Evaluation

Shantavny WF (TDD-C) - N. Ireland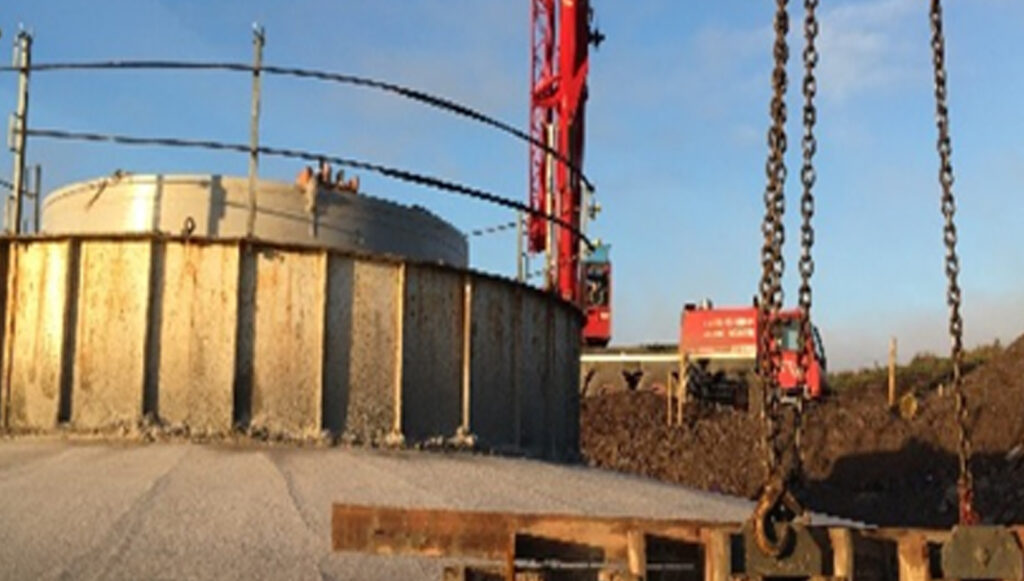 | | |
| --- | --- |
| Location | Garvaghy, Co. Tyrone |
| Developer | Brookfield Renewable |
| WTG Details | 7 x Enercon E70 |
| Capacity / COD | 14 MW |
| Status | COD Achieved in 2017  |
Design Review CAT III (FDN)
Construction Checks
Due Diligence Reporting
Executed Construction QA

BVDR WFs (TDD-D) - The Netherlands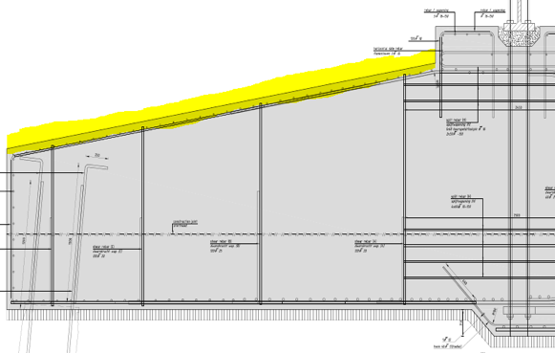 | | |
| --- | --- |
| Location | Noord Holland, The Netherlands |
| Developer | Eurus Energy Europe  |
| WTG Details | 13 x Vestas V90 2.0, 2 x Enercon E70 |
| Capacity / COD | 33 MW |
| Status | COD Achieved in 2017 |
Constriction/Operation Contracts Review
Evaluation of foundation issues in operational Wind Turbines
As-built documentation/operational documents review
Determining severity of damages in order to make warranty claim
Asset management measures identification